Honey Roasted carrots are as easy and delicious as it gets in the world of food. The variations on roasted carrots are also endless as you can easily add whatever your heart desire.
Today I'm using chanterelle mushrooms and spicing things up a bit with some dill blossom, fennel seeds, thyme seeds and caraway seeds.
Who knows?
Tomorrow it might be roasted carrots and potatoes, roasted carrots and peppers, roasted carrots and zucchini and the list goes on.
So versatile. Let's not even mention healthy, nutritious, vegan friendly(without the honey of course), gluten-free and remember like momma said - "they make you see better".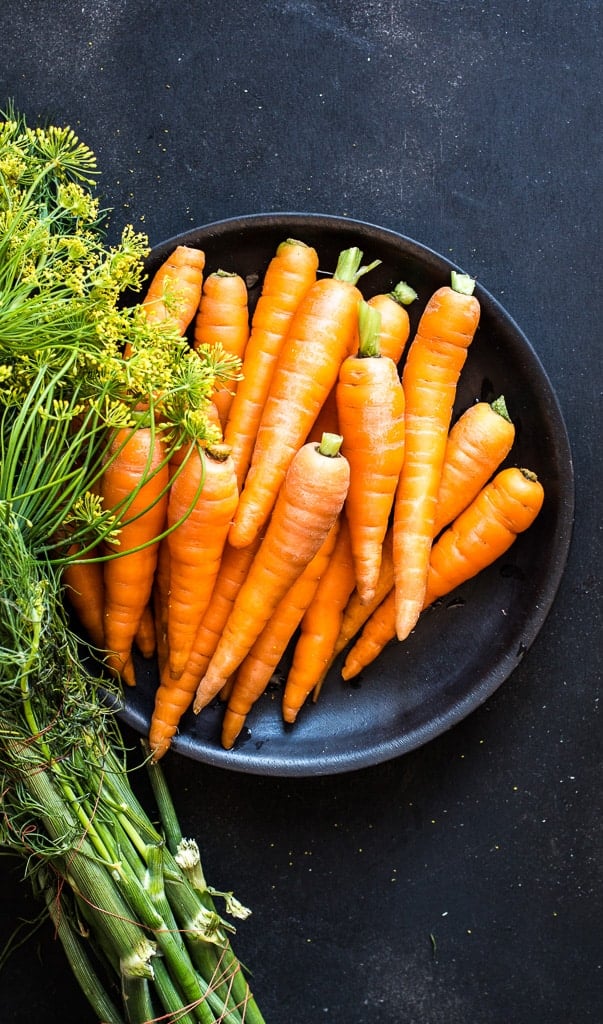 I decided to do my roasted carrots with chanterelle mushrooms simply because like I mentioned in the chanterelle mushroom soup recipe - they are the absolute hottest seasonal ingredient around at the moment.
Every time I buy a punnet from the old grannies on the street it lifts my spirit knowing that I gave back something to those less fortunate.
Supporting those among us that are 75+ years old and still fighting the good fight. Proud, independent and never ask for a dime.
Waking up at 4 am and venturing deep into the forest. Supporting their families by selling some mushrooms, wild berries and other foraged foods.
If only carrots grew in the forest...Damn!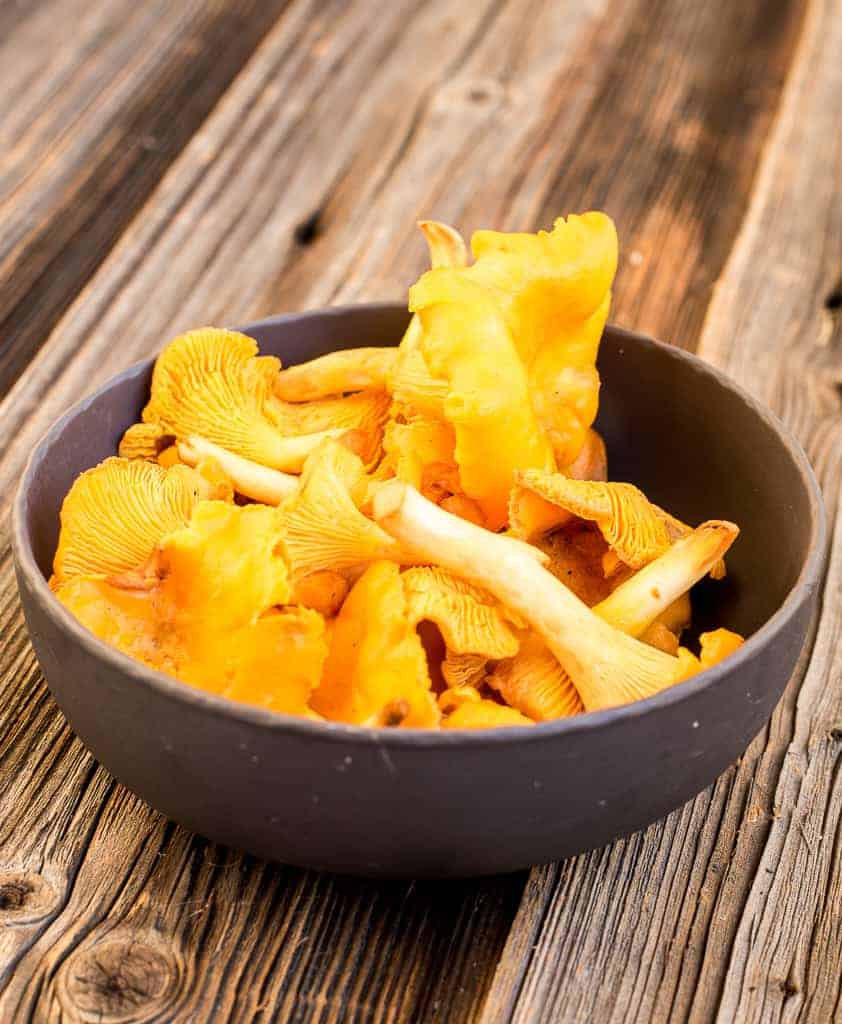 If you shed a tear then wipe it and warm up a frying pan. We going to roast some spices. Just like we did for this adjika paste.
As mentioned before you do not have to use exactly these spices with your roasted carrots but they do go amazingly well with the mushrooms and sweetness of the carrots.
If you want to try an Indian style roasted carrots then replace the mushrooms with potatoes or chickpeas and substitute the thyme seeds for cumin seeds and add some fresh curry leaves and black mustard seeds to the mix.
Trust me it's to die for.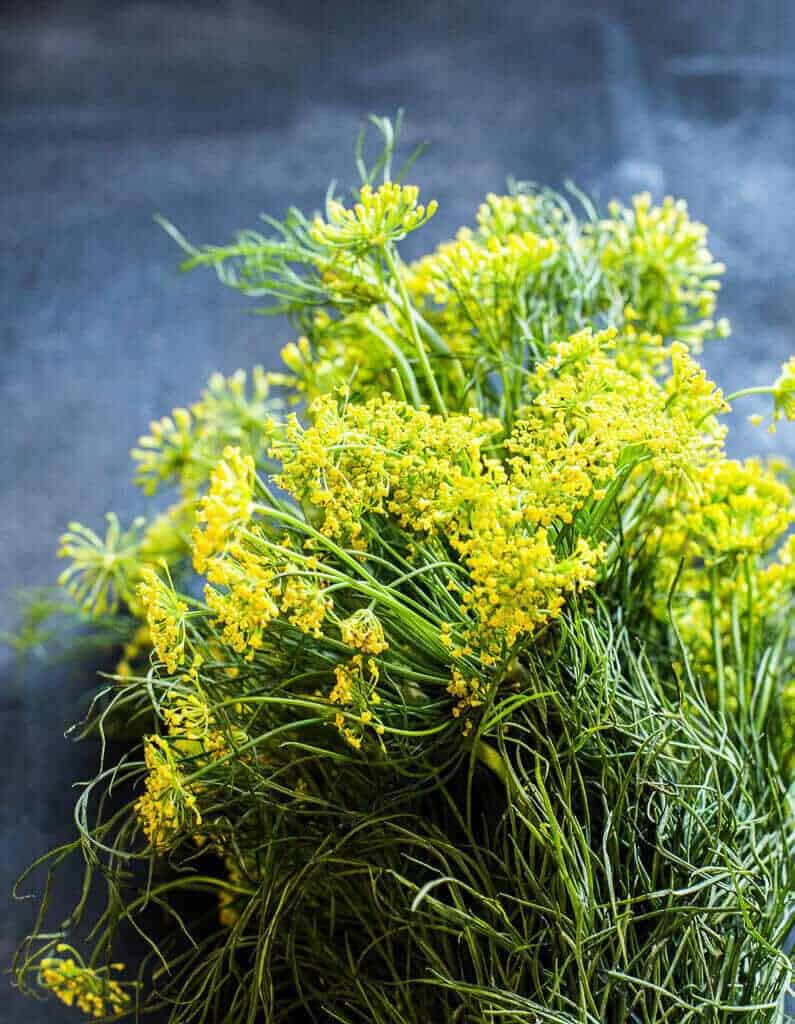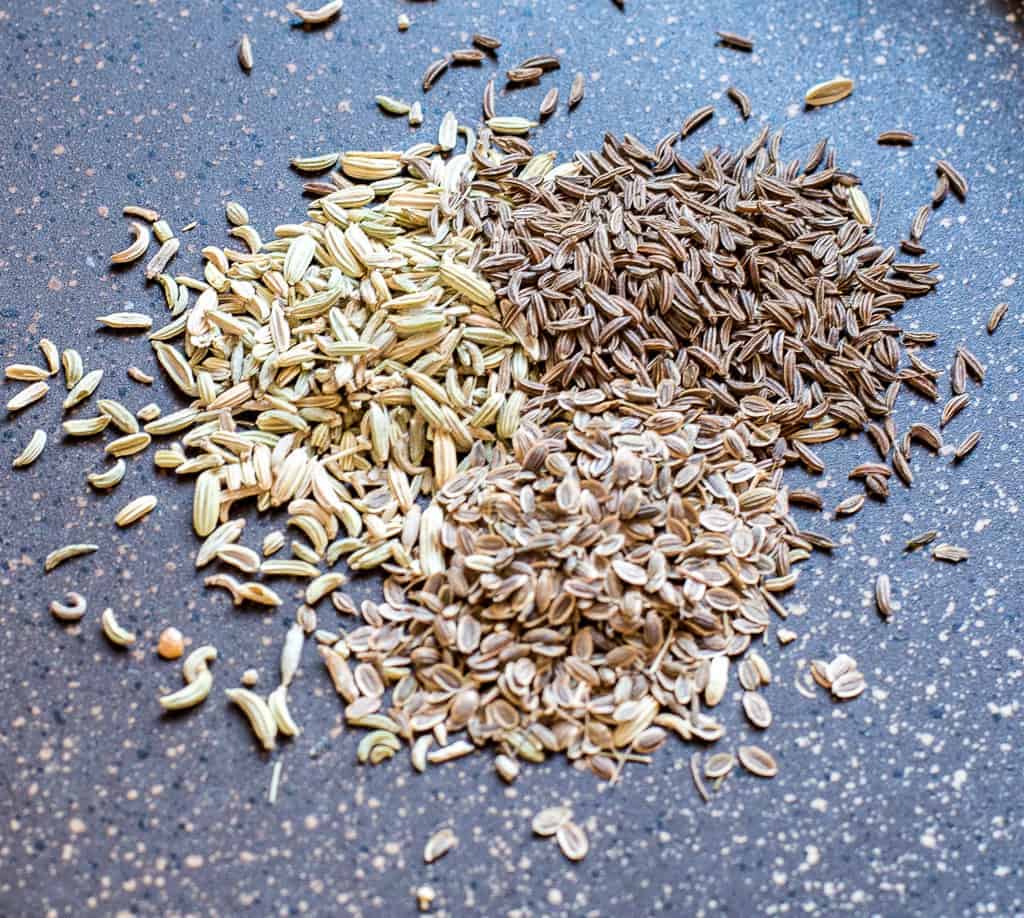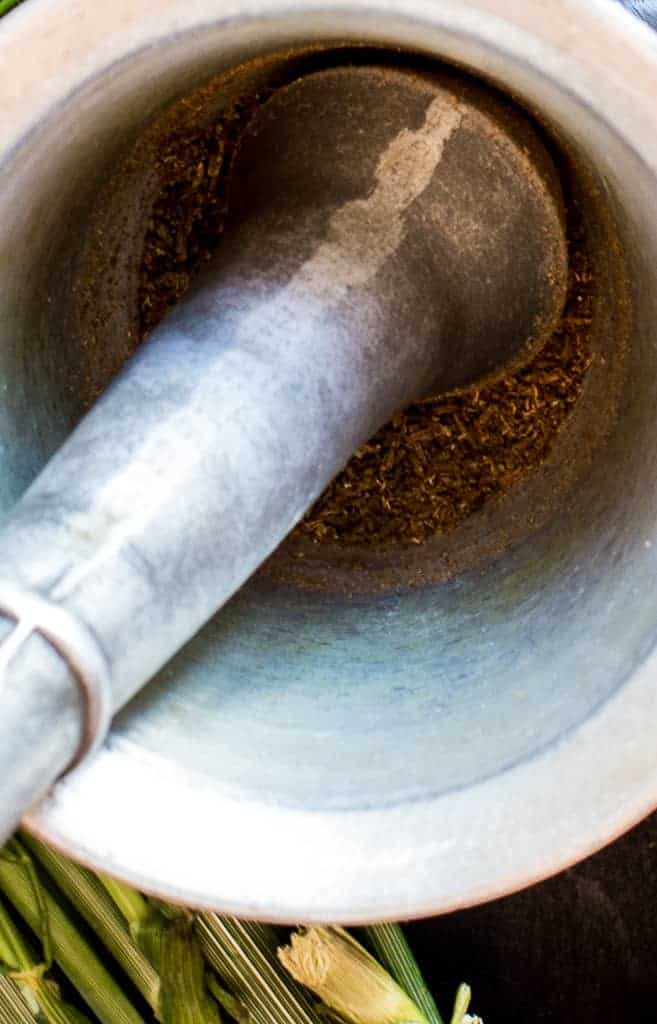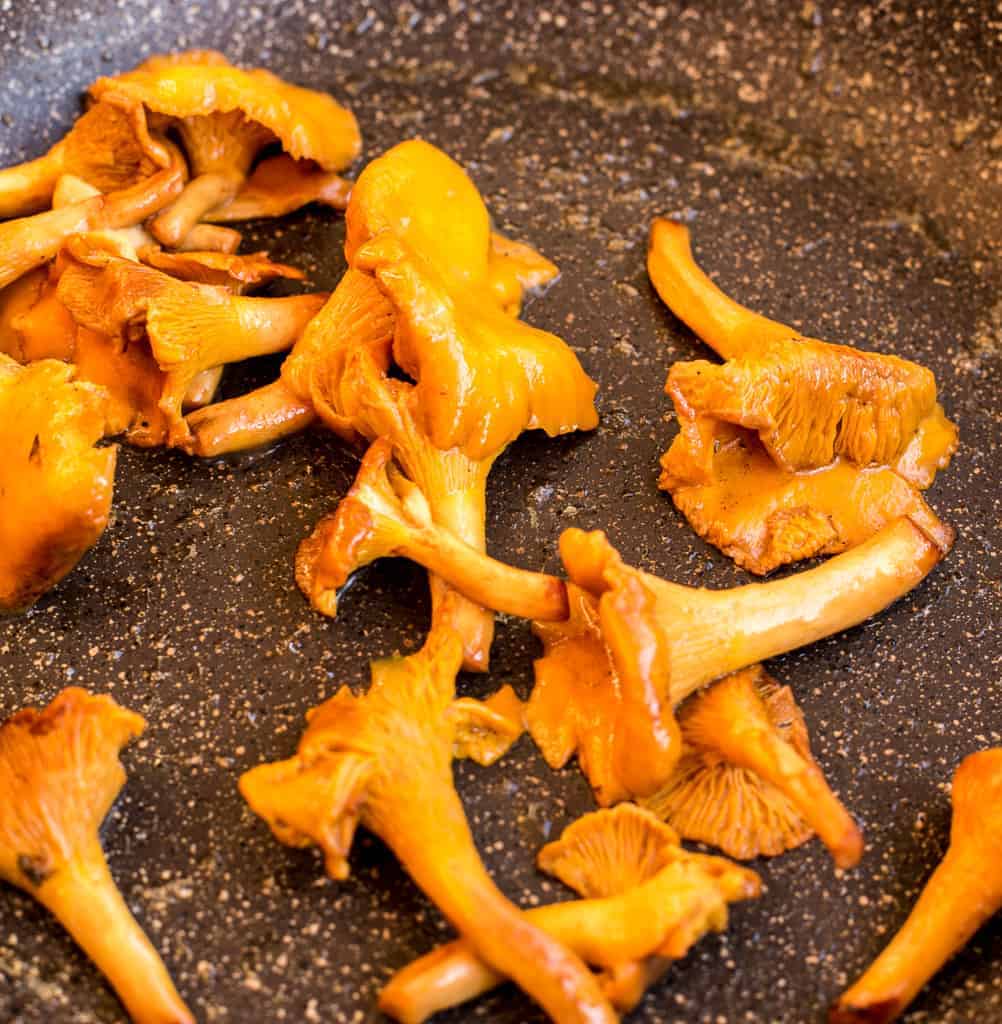 When the spices are nice and fragrantly roasted, give them a blend or a grind and set them aside.
Next, we will roast the mushrooms on high heat and let them chill out with the spices for a while. I used young carrots so I left the skin on.
Just gave it a good wash to get rid of any dirt and then roasted them in a bit of olive oil with smashed garlic on medium heat.
When they are a nice golden brown colour add a touch of water and put a lid on the pan. Love them till tender and crack up the heat a touch.
Add some honey.
At this point, the spices and mushrooms also join the party and lastly we will add the dill blossom and season with salt and a touch of lime or lemon juice.
Recipe
Roasted Carrots with Mushrooms, Honey and Spices
Easy and healthy roasted carrots with fox mushrooms, dill blossom and spices.
Ingredients
1

bunch

(

1

bunch

)

young carrots

3

cloves

(

3

cloves

)

garlic

-

smashed

1

cup

(

1.06

cup

)

chanterelle mushrooms

-

fresh

1

teaspoon

(

1.0

teaspoon

) caraway seeds

1

teaspoon

(

1.0

teaspoon

) fennel seeds

1

teaspoon

(

1.0

teaspoon

)

thyme seeds

1

tablespoon

(

1.0

tablespoon

)

dill blossom

1

tablespoon

(

1.0

tablespoon

) honey

1

tablespoon

(

1.0

tablespoon

) olive oil -

extra virgin
Instructions
Roast spices, grind and set aside

Roast mushrooms and set aside

Roast carrots until golden brown, add a touch of water and cook until tender with the lid on the pan.

Add a spoon full of honey and crack up the heat for the honey to caramelise a bit. Don't burn it!

Add the mushrooms and spices

Finish with dill blossom, seasoning and lemon or lime juice to taste.
Nutrition
Serving:
200
g
Calories:
150.47
kcal
Carbohydrates:
25.38
g
Protein:
3.66
g
Fat:
5.19
g
Saturated Fat:
0.7
g
Sodium:
77.5
mg
Fiber:
4.26
g
Sugar:
11.19
g
Vitamin A:
93.2
IU
Vitamin C:
16.83
mg
Calcium:
10.99
mg
Iron:
9.26
mg
Keywords:
chanterelle mushrooms, roasted carrots, seasonal vegetables, wild mushrooms