Knowing how to steam spinach, is one of a very important set of basic skills you need to learn in order to cook well.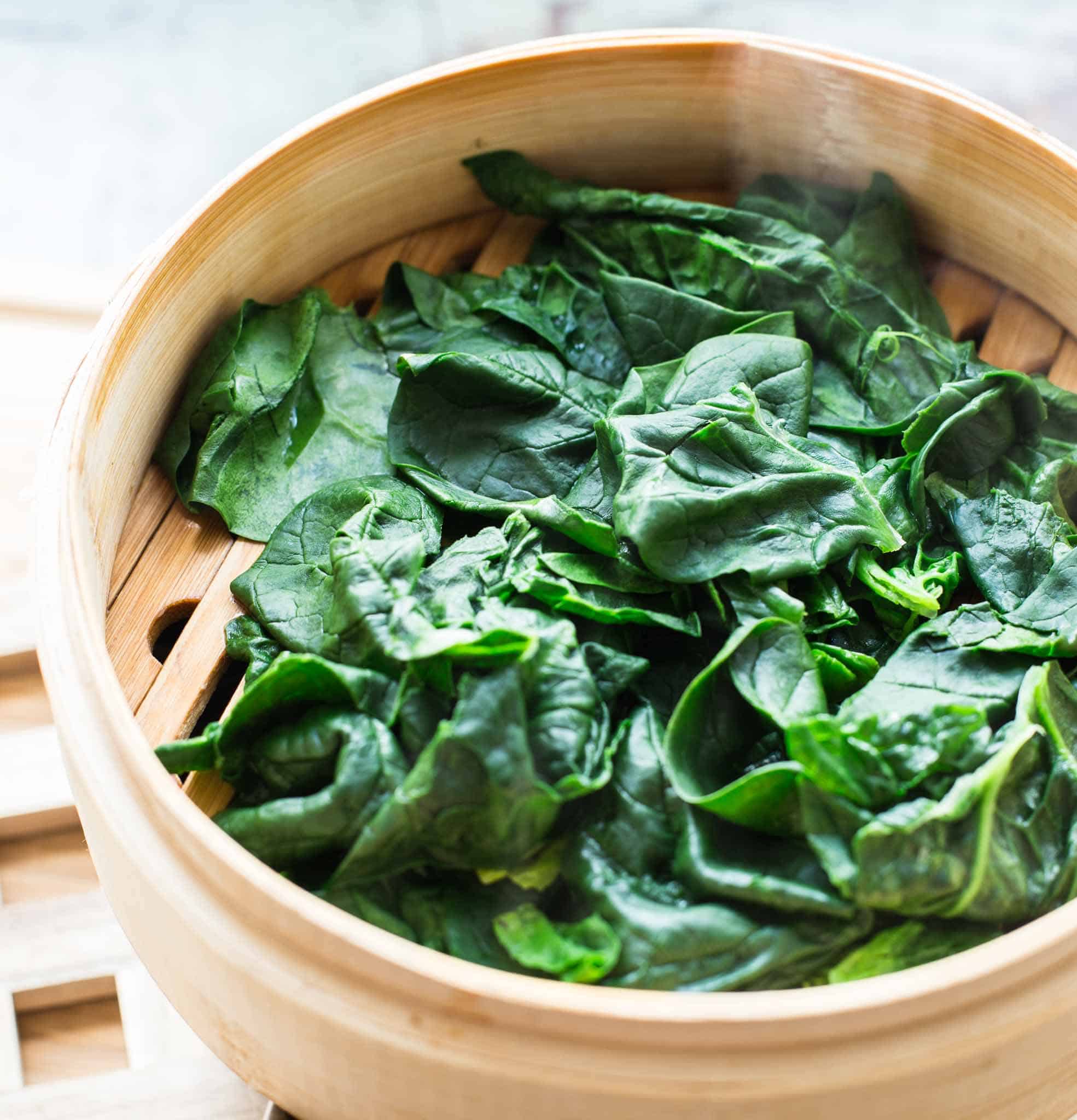 As simple as it might sound to some. How to steam spinach has many people wondering. There's always a first time so let's get this simple tutorial over and done with.
For this method, you will need a steamer basket or any other appliance that generates steam. If you have neither you could microwave the spinach which is in effect also steaming it.
Just be very careful not to overcook it that way. 30-second intervals until just wilted.
In this tutorial, I will use young spinach to show you how to steam spinach.
1st step - Make sure you wash the spinach properly. Then pick the leaves of the stalks.
To store picked spinach in the fridge cover with a damp towel or store in a plastic ziplock bag making sure it's sealed airtight.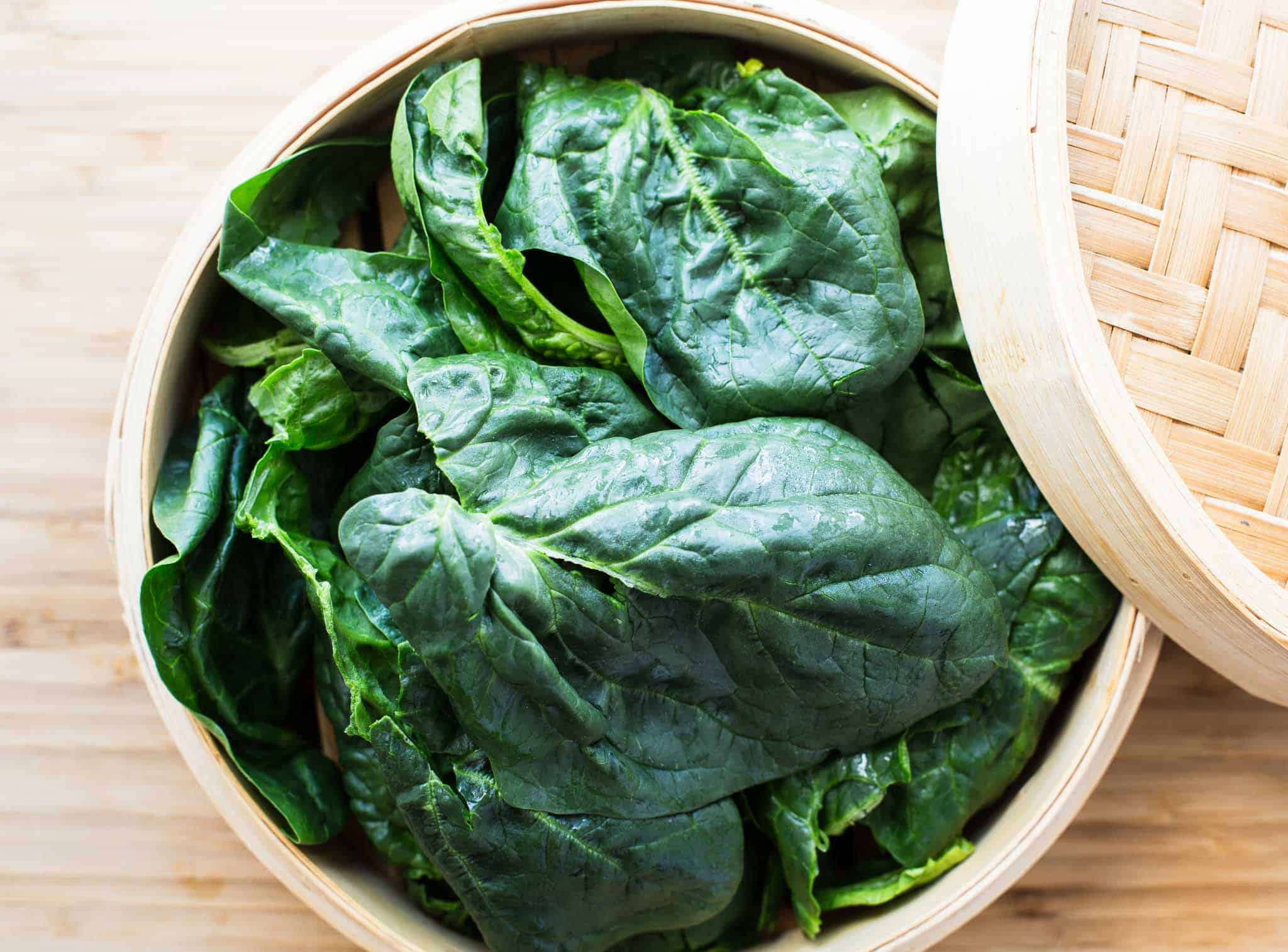 2nd step - Place a small pot on the stove with 350g water. Bring to the boil and place the steamer basket on top closed with the lid. Steam until just wilted for about 1 to 2 minutes.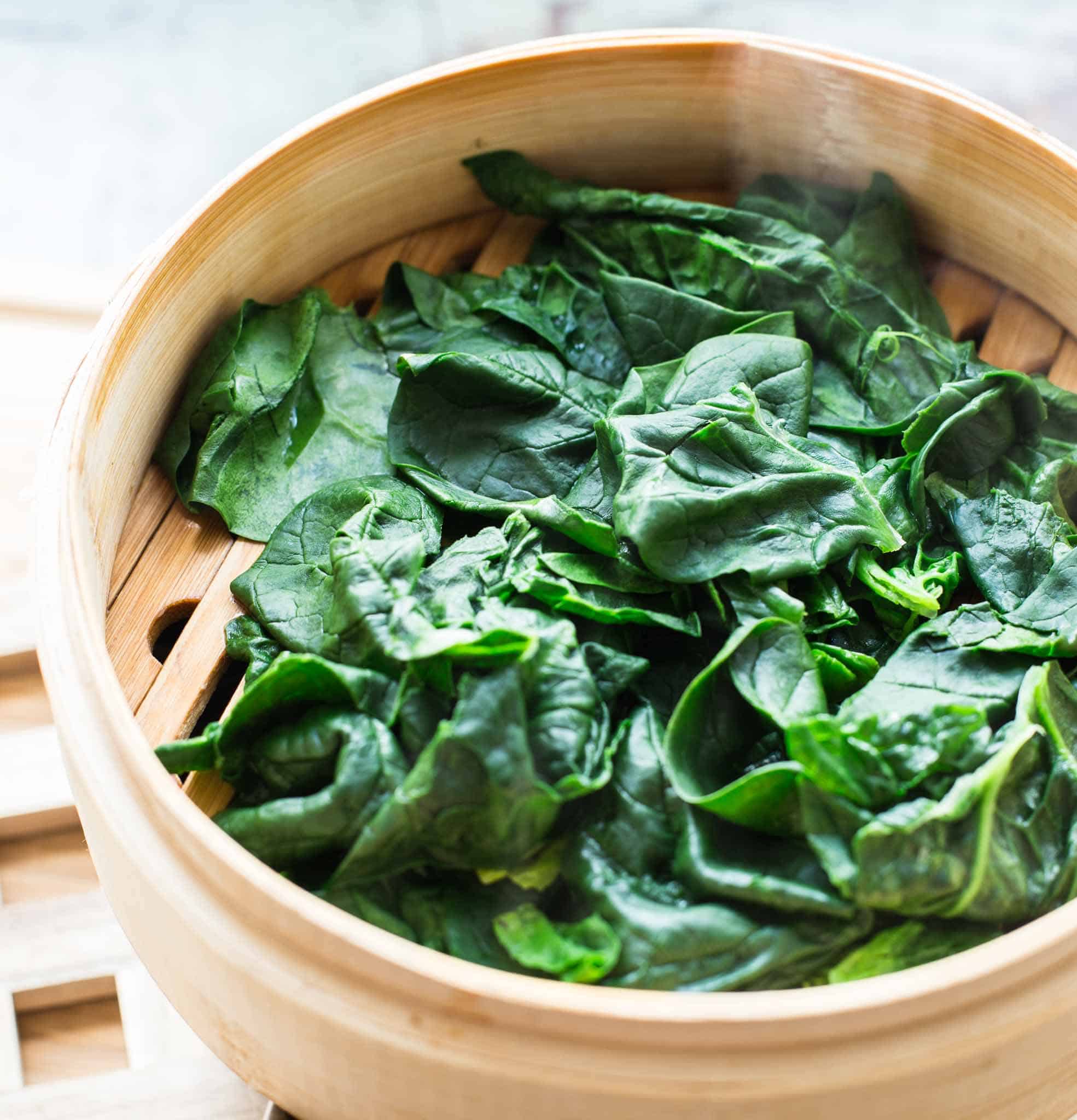 3rd step - When cooked, the spinach is ready to use as-is or you could make this steakhouse style creamed spinach or something else like spanakopita which is a Greek pastry made of filo dough.
In order to cool it down and keep a vibrant colour. Spread it out on a cloth and let it cool down.
To store the steamed spinach squeeze out the excess water. After which it can be stored in the fridge for up to 5 days or freezer for up the 1 year sealed air-tight.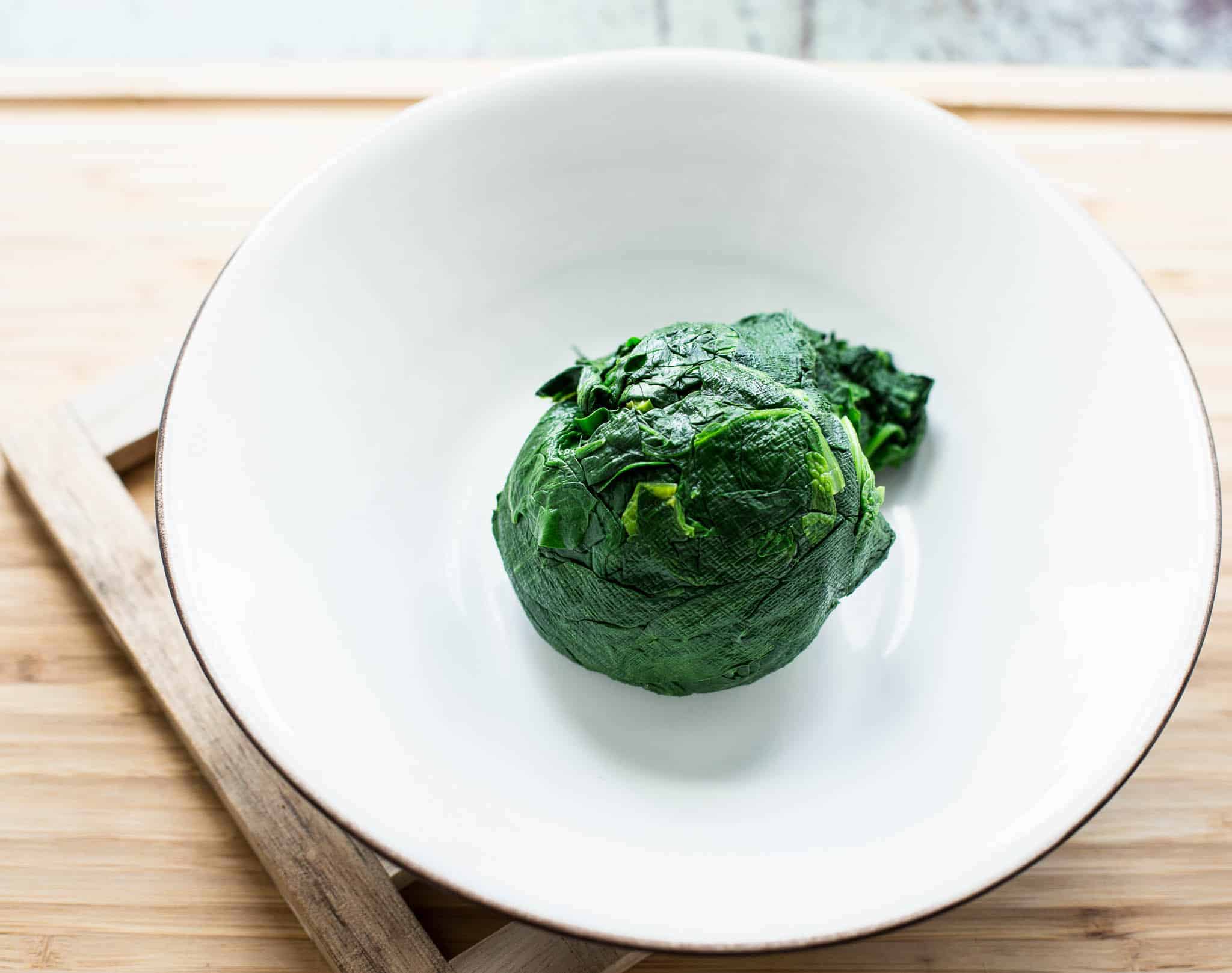 That was simple, wasn't it? So next time you wonder how to steam spinach remember the above listed easy to follow steps. Wondering how to chop onions or shallots? Or maybe how to chop parsley or cilantro?
Other useful cooking basics include: How to make a sourdough starter? Wondering How to cook any rice perfectly? Or How to make this amazing mashed potatoes? Everyone should know How to cook a steak. Or How to make salmon gravlax.
HOW TO STEAM SPINACH FREQUENTLY ASKED QUESTIONS
Can you steam spinach ahead of time?
Yes, but make sure it's chilled down after cooking and covered airtight to avoid drying out.
How to store fresh spinach?
Once the spinach is washed and shaken dry, store it in airtight containers, zip-lock bags or wrapped up in slightly damp cloth. Fresh spinach stored in the fridge correctly should stay fresh for up to 4 days.
Can you freeze fresh spinach?
Freezing raw spinach is easy and an effective way to reduce to space fresh spinach takes up. In order to freeze raw spinach place in a vacuum bag and vacuum fully. Store in the freezer for up to a year. Alternatively, store in an airtight container packet tightly.
What part of spinach do you use?
For fresh salads and recipes that require fresh leaves, you use the picked soft leaves of young or baby spinach. The stalks can be used in stir fry finely chopped or in any other dishes like curries that require longer cooking times. Stalks can also be added to stocks and soups before being removed later on.
IF YOU FOUND THIS ARTICLE HELPFUL OR HAVE LEARNED SOMETHING, COMMENT, SUBSCRIBE AND FOLLOW ME ON SOCIAL PLATFORMS FOR MORE TUTORIALS AND TASTY RECIPES