Jump to recipe
Kecap manis is extremely easy to make and once you've made this simple and versatile Indonesian sweet soy sauce you will never have to buy another bottle of below-par ABC kecap manis ever again.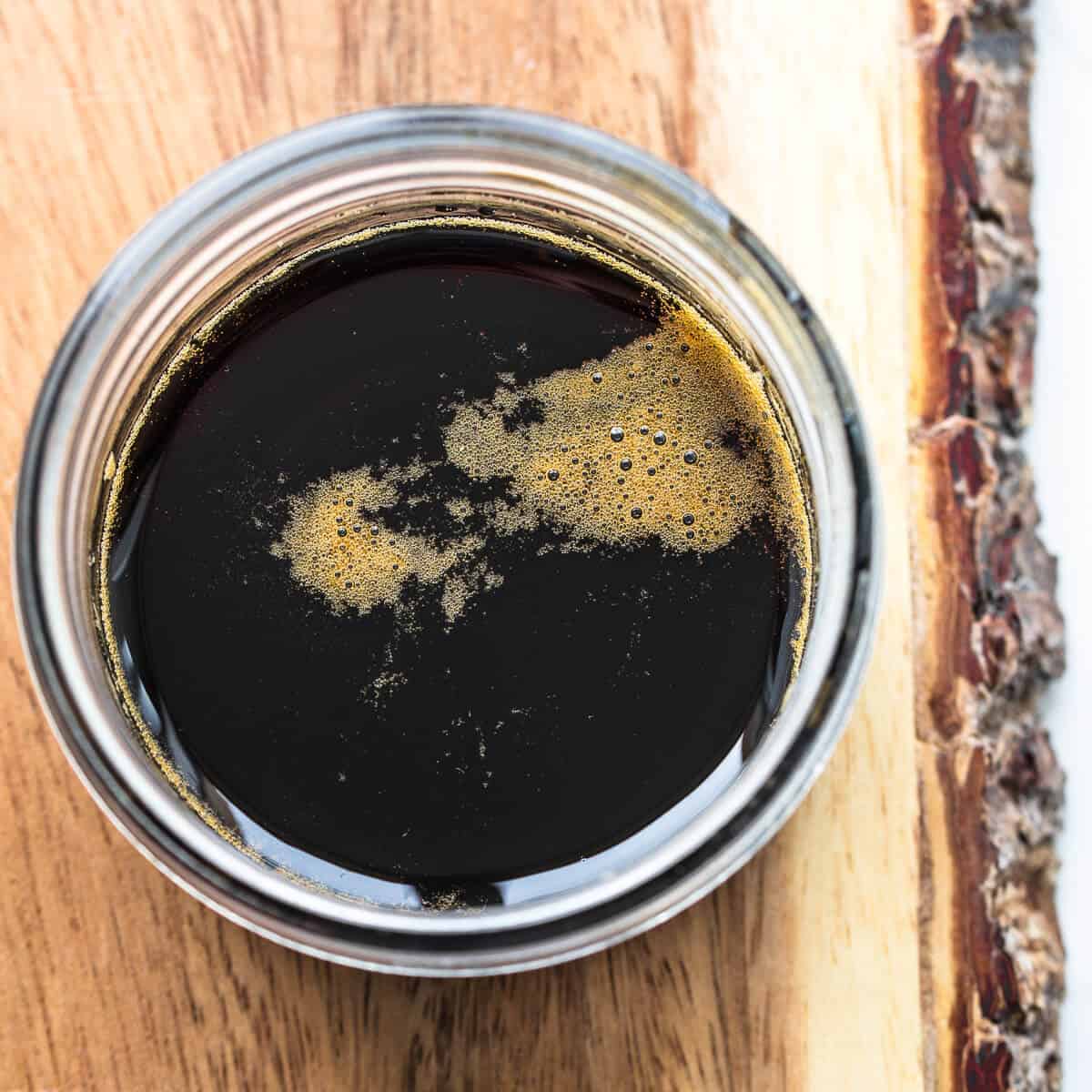 Jump to:
What is kecap manis
Kecap manis is the most widely used soy based sauce in Indonesian cuisine.
Proper kecap manis is usually small batch and producers take great pride and care in making this sweet, salty, rich and molasses-like condiment.
Unlike plain soy sauce kecap manis has a thick syrupy consistency. This is because it's traditionally made by cooking down palm sugar and soy sauce together over low heat until thickened.
Why make your own
It's extremely simple and rewarding making your own kecap manis from scratch.
Not only will it taste much better than mass-produced, store-bought versions but, you will also save a ton of money by not buying something overpriced.
Kecap manis can be extremely hard to come by in some parts of the world including many European countries and large parts of America.
By making your own you will be able to use it freely in any recipe that calls for it. Like my chocolate bbq sauce or a classic Indonesian dishes like nasi goreng.
How does it taste
Authentic kecap manis should be well balanced between salty and sweet.
It should have a smooth syrupy yet still pourable consistency and be without sugar lumps.
The flavour should be complex with a rich molasses flavour coming through.
All the characteristics are achieved by using the correct ingredients and cooking the sauce properly.
Ingredients needed
It only takes a few ingredients to make so make sure the most important ones like soy sauce and sugar are good quality.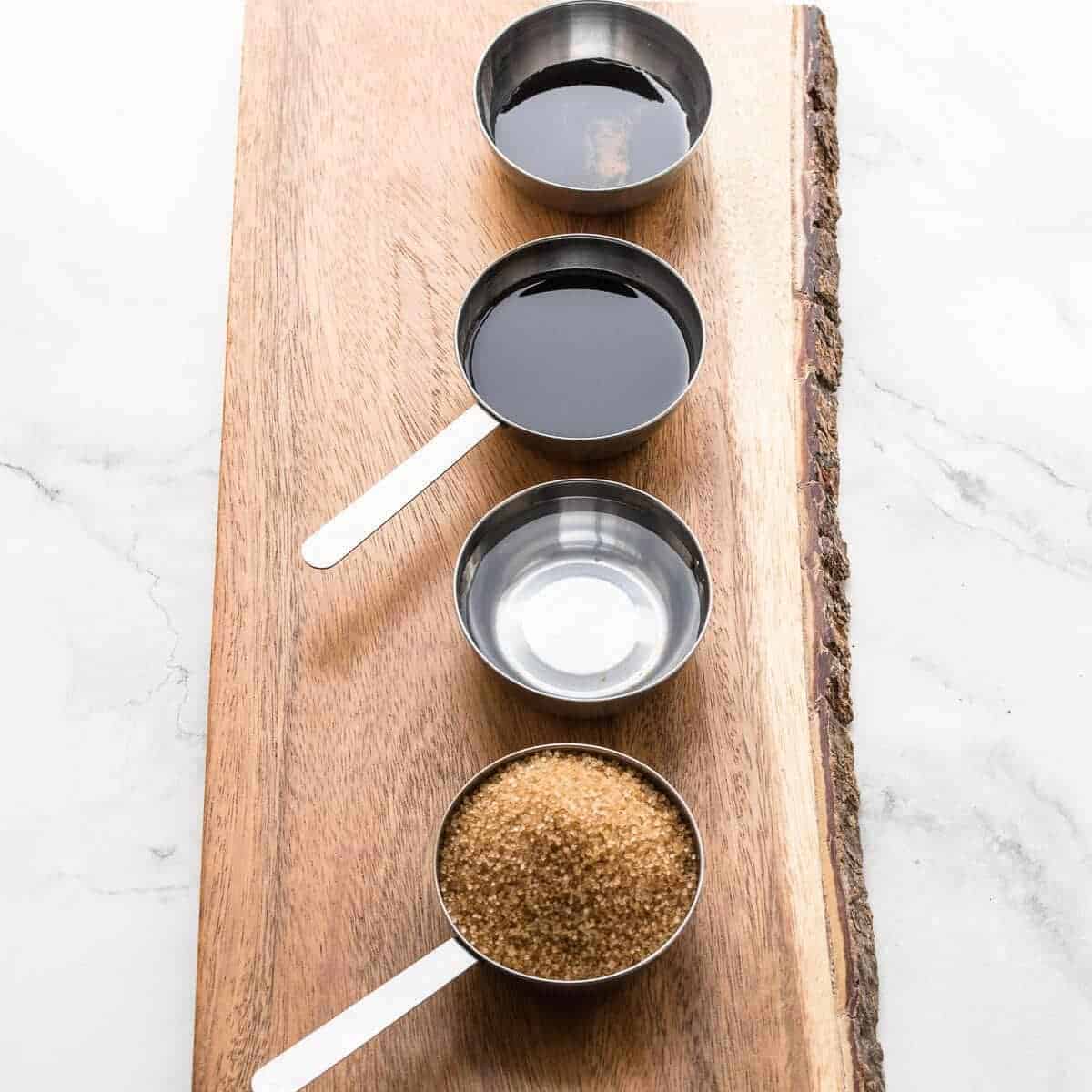 Soy sauce - I used homemade soy sauce I made by growing koji on grains and pulses and then fermented it for about a year. You don't have to do all that)) Simply use a good naturally brewed store-bought version of soy sauce. It will say it on the bottle. I know Kikkoman(affiliate link) has a good natural one. So, go with that.
Molasses - I use molasses in my kecap manis recipe because I have a hard time finding proper palm sugar. Unless you live in South East Asia, you won't find the proper palm sugar at the proper price either. So, do what I did. The added pure molasses is a great substitute.
Brown sugar - To boost the molasses notes and make the sauce a bit more nuanced, I use brown sugar. You can easily use regular white sugar instead. The molasses and caramel notes will just be more subtle that way.
Water - Clean drinkable water will do. As always.
How to make it
I was considering involving the temperature probe in this one but then decided to make it bare basic and not go down the technical route on this one, and just make it nice and easy, short and simple. It's what we all want.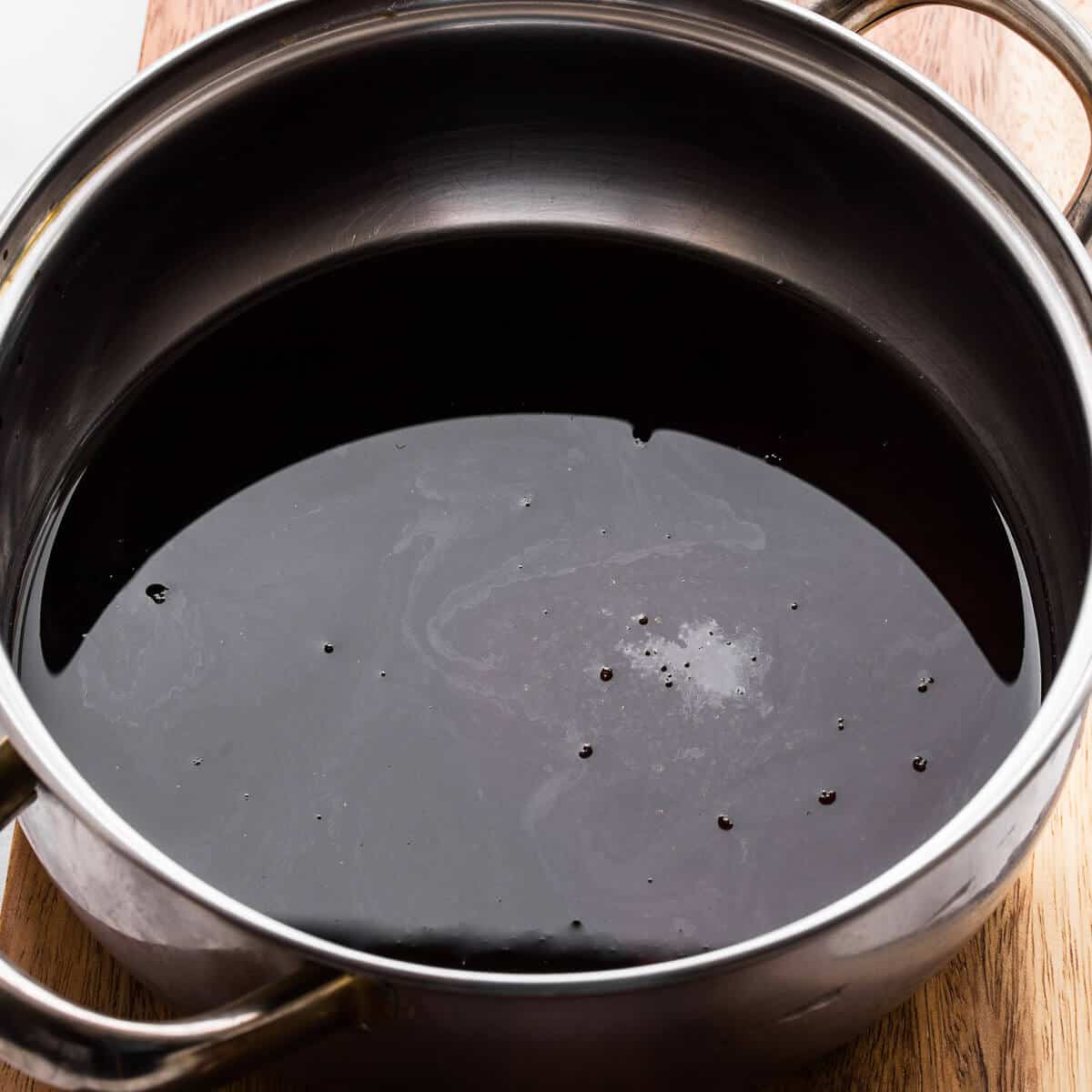 Get all your ingredients in a sauce pan. Give it a little get-to-know-each-other stir.
Place the pan on the stove or induction and very slowly start simmering. Give it a gentle stir every minute until the total weight of the sauce has reduced to 220g. A reduction of 31% from its initial 320g combined tarting weight. While the sauce is reducing keep an eye on it so it does not boil over or cook too fast. Low and slow does the magic here.
Once the correct weight is achieved, let the sauce cool down and then store in airtight containers in the fridge. You now have yourself the perfect substitute for real Indonesian kecap manis.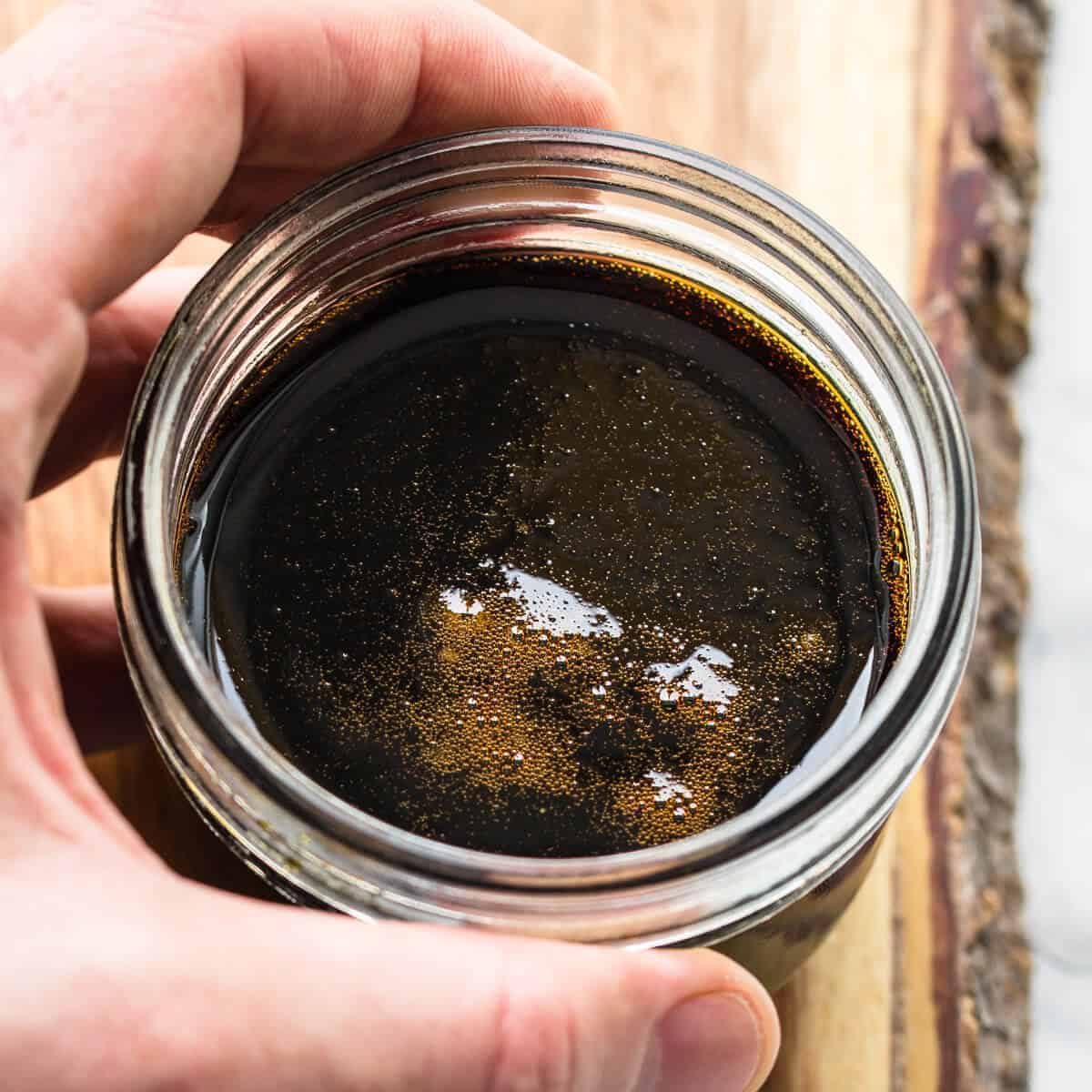 How to use it
Use kecap manis in any recipe that specifically calls for it or simply use where you would normally have to add soy sauce and sugar separately. Below are a few more ideas.
Other recipes you might like
If you like making your own version of classic condiments or sauces then you will find the following recipes useful:
Useful equipment for this recipe
THIS PAGE CONTAINS AFFILIATE LINKS - I MIGHT EARN A TINY % OF THE SALE THROUGH THESE LINKS AT NO EXTRA COST TO YOU. PROBABLY NOT EVEN ENOUGH TO BUY A BEER).
If you found this recipe helpful or have learned something, comment, subscribe and follow me on social platforms for more delicious recipes.